Employ Us as Your Company's Virtual CIO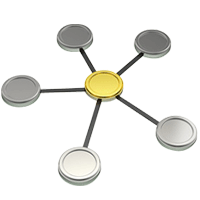 An IT consultant with your company's best interest in mind.
We understand the technology-latent issues that keep you up at night. You may have questions such as, "How will I grow my business while minimizing expenses?", or, "How will I protect my data from situations like natural disasters and all the malicious entities out there?"

You aren't alone.

Many business owners and executives at small and midsized businesses are tearing their hair out trying to come up with solutions for some of the most frustrating and time-consuming issues their company faces. At Computerware we deal in solutions!