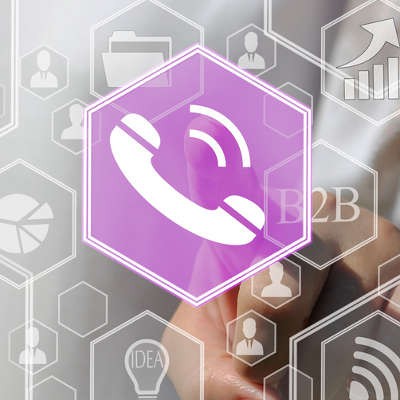 Getting rid of unnecessary expenses is one of the best ways for businesses to save money. While it's often unavoidable that you have to invest in solutions that serve a singular purpose, it's more cost-effective to find solutions that have variable functions or that make life easier. One of the best ways to save money for your business is by performing a revamp of your telephone system.
---
Do you have a traditional telephone system in your office? A voice communication tool, like Voice over Internet Protocol, is much easier and more efficient to handle in the long run than a traditional system. We'll discuss three ways in which VoIP improves the way your business runs.
Cost Savings
One of the most immediate ways that VoIP helps your business is by eliminating all other telephone bills. Since VoIP is using the Internet, which you already pay for, you save money by eliminating a large, unnecessary cost with traditional telephone service. In the long run, you'll continue to save money every month that you don't have a traditional telephone system.
VoIP doesn't necessarily require specialized hardware either, so it's not like you'll be paying an arm and a leg to make the switch. In fact, many VoIP solutions can work through the cloud, or via an app that can be installed on your own smartphone, and in some cases, you might not need to replace your existing equipment at all.
Collaborate and Record in Real Time
Cooperation between departments and documentation of important meetings are important for any business, and VoIP makes it easier to accomplish both. Through your VoIP solution, meetings can be held in real time and can be recorded so you don't have to worry about missing any key details. VoIP allows your staff to transcend the barriers of the workplace, since any employee with an Internet connection can access your company's phone system anytime, anywhere.
Great Convenience
VoIP is capable of being run on a multitude of devices, depending on the specific needs of your business. This includes softphones for desktops or laptops, mobile apps for smartphones and even the traditional handsets that you might currently find in your office. Furthermore, you can use a combination of these technologies to maximize your availability, both in and out of the office. Since a single number can be set to ring multiple devices, you don't have to carry around multiple devices so that you can be reached outside of the office. Furthermore, these devices can be configured to forward a call based on the time of day. This way, you won't have to worry about receiving calls while you're home - that is, unless you want to.
VoIP is a great way to get the most out of your phone system, especially when you consider the cost benefits of doing so. To learn more about VoIP, reach out to us at (703) 821-8200.