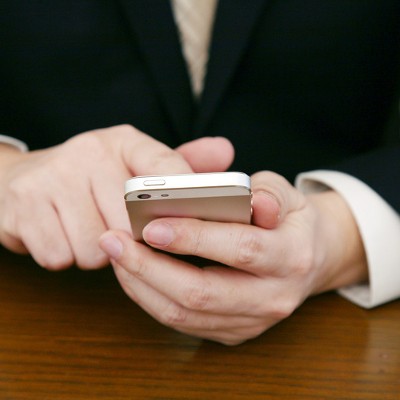 Having mobile devices in the workplace can be tricky. While these devices greatly enhance flexibility, at the same time, mobile devices can leave your network unsecure if the proper precautions aren't taken. To help you better manage the mobile devices connecting to your network, be sure to take advantage of these three mobile features.
---
Remote Wiping
One major drawback of mobile devices is how they can all too easily become lost or stolen. Obviously, if this were to happen to a device with sensitive company information stored on it, then you'd have good reason to panic. However, if the misplaced device was equipped with a cloud-based, remote wiping feature, you could then take action and wipe the device of its critical information before it's too late.
Whitelisting and Blacklisting Applications
There are many malicious mobile apps out there that can deal great harm to your business. The risk can range from an app siphoning sensitive information to hackers, to having a device become compromised and enlisted in a mobile botnet. Security problems like these can be easily prevented if these apps are blocked from installing on the mobile device in the first place. This is achieved with a mobile device management solution that's equipped to allow a network administrator the ability to whitelist and blacklist applications. As a bonus, this feature allows apps to be blocked on company devices that hinder productivity.
Actually, when it comes to mobile devices accessing corporate information, it's a best practice to not allow users to download apps without first clearing the app with IT. When it comes to malicious apps, they're designed to look like the real deal and have been known to fool even experienced users. Subsequently, when an IT professional oversees the installation of mobile apps, they're able to adequately test the app for any security risks and then clear it for passage.
Cloud Syncing
For any business utilizing mobile devices, cloud syncing is the glue that holds every mobile strategy together. Without this feature, different versions of the same file would exist across multiple devices and manually syncing these files would be more work than what it's worth. With cloud syncing, every edit to every version of every file is automatically saved and synced in the cloud. This allows your staff to collaborate in real-time using all of their various devices. Therefore, if you're thinking about adopting mobile technology for your business, you'll want to select cloud offerings that provide your business with the flexibility you need to succeed.
Implementing a mobile strategy that includes these three features is a great way to get started with mobile devices in your workplace. Of course, there are more factors to consider, like how mobile devices affect overall network security, and what it looks like for employees to use their personal devices for work purposes. To get started with a mobile device management solution that will best serve your needs, give us a call today at (703) 821-8200.