Computerware Blog
Computerware has been serving the Vienna area since 1976, providing IT Support such as technical helpdesk support, computer support, and consulting to small and medium-sized businesses.
3 Automation Apps to Make You a Master Multitasker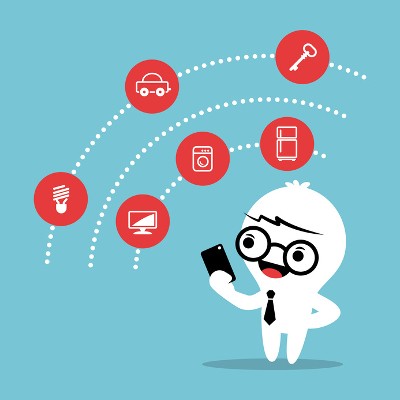 Multitasking is no easy thing for a human being to do, no matter what anyone says--our brains simply are not wired to focus on more than one task at a time. To resolve this dilemma, there are apps that will automatically carry out an action if triggered by a user completing some other action. These are called automation apps, and they are becoming extraordinarily useful in today's dynamic workplace.
There are currently different automation apps with different strengths, based on the other applications that currently function with the automator. While many may consider these strengths to separate automators between business and casual use audiences, there are functions in both to give the user better control over a workspace.
If This Then That (IFTTT)
A relatively simple app to set up, this free automator offers compatibility with 320 web services. Using a "recipe" (as the app calls it) a user can select a trigger action and the responsive action--if [trigger] happens, then [response] happens. Available through its website, or on Android or iOS devices, IFTTT also features recipes created by the community that you may put to use. Some example recipes include receiving a notification when a new subscriber is added to an email list or to take any receipts, orders, or invoices received and incorporate them into a single spreadsheet.
While many of IFTTT's apps are better suited to personal usage, it has extensive capabilities with IoT devices, as well as an entire web page featuring apps well-suited to small business utilities.
Zapier
Zapier, while similar to IFTTT, differs on a few key points--most notably, its price point of $20 per month for the premium plan, which offers access to more app compatibility and longer chains of functions, which Zapier calls "zaps." Zapier is notably designed more exclusively for business use, featuring marketing automation, customer relationship management, and project management functions. Based on a brief overview of the supported apps and suggested zaps that Zapier offers, they are certainly a business-oriented service. A large amount of their over 500 third-party apps either being a business app or closely tied to a business entity.
As such, Zapier seems a clear choice for a business to utilize as a workplace aid.
Flow
Microsoft has its own automator called Flow. While Flow currently only supports 36 third-party apps (out of 41 total services, if you include the Microsoft software functionality) and essentially serves--in its current state--as a highly restricted version of IFTTT, there are plenty more opportunities for developers to create more apps to increase its function, so the jury is still out in regard to how useful this automator could be in a workplace setting.
If you want to streamline your in-office workflow, give these automators a try, and for more tech tips, tricks, and news, subscribe to our blog.
Comments
No comments made yet. Be the first to submit a comment